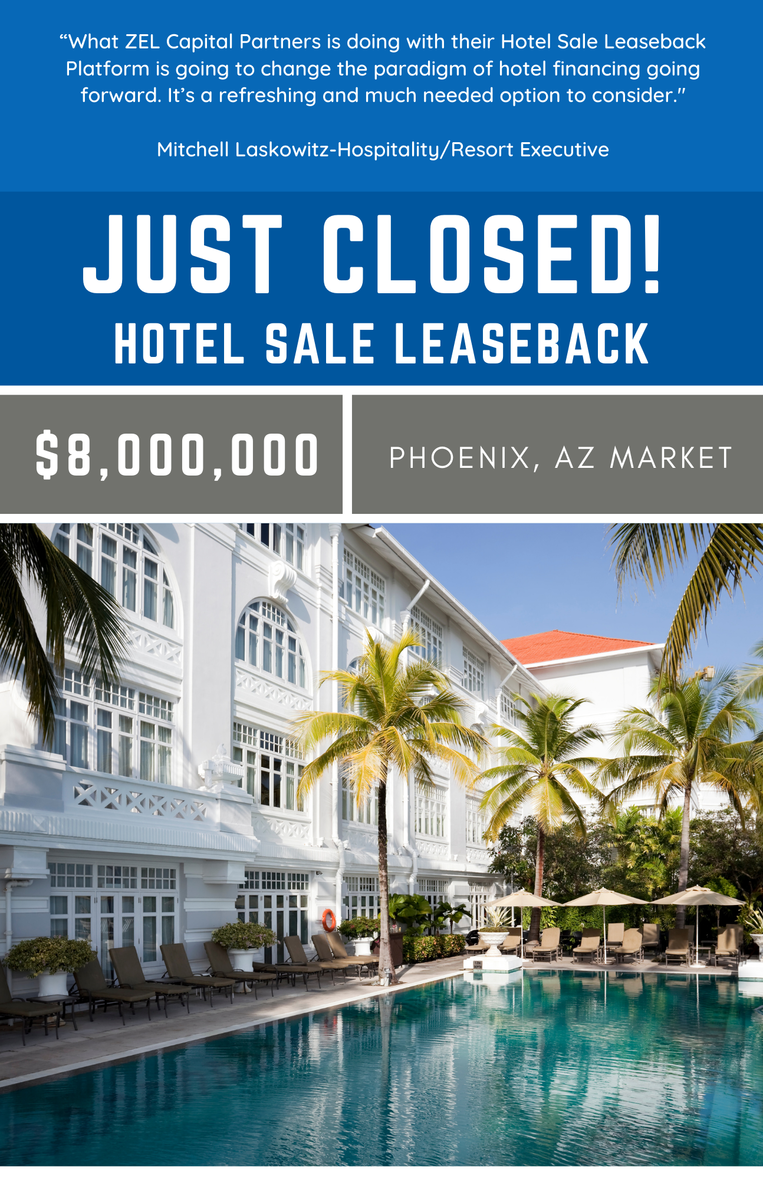 The Only True Hotel Sale Leaseback Platform In The US
Converts equity into liquidity
Ability to maintain full control over hotel operations -you own the management company
Can be used for acquisitions
Ability to take out construction loans
Ability to take out mortgages coming to term
No change with regards to the existing franchise agreement
Possible source of DPO financing
Quick due diligence and closing time frames
ZEL Capital Partners Hotel Sale Leaseback Model Is Perfect For Financing Acquisitions Or Creating Liquidity Of Existing Assets For Other Sources & Uses.
Through our Hotel Sale Leseback Platform we seek to deploy capital for Marriott, Hilton, Hyatt, IHG, and compelling Boutique Assets that would allow you to continue to own, operate management, and cashflow of the business.
HOW SALE-LEASEBACKS CAN HELP HOTELS IN NEED OF LIQUID CAPITAL
Hotel sale-leasebacks may provide the ideal alternative to traditional financing methods—particularly in today's landscape… Read More >>
Are you a business owner looking to unlock dormant equity in your real estate assets, or an investor seeking a low-risk, steady income stream?
We are here to speak!
jeffcohen@zelcapitalpartners.com
RESTAURANT | RETAIL | HOSPITALITY | C-STORE | MEDICAL OFFICE | AUTO