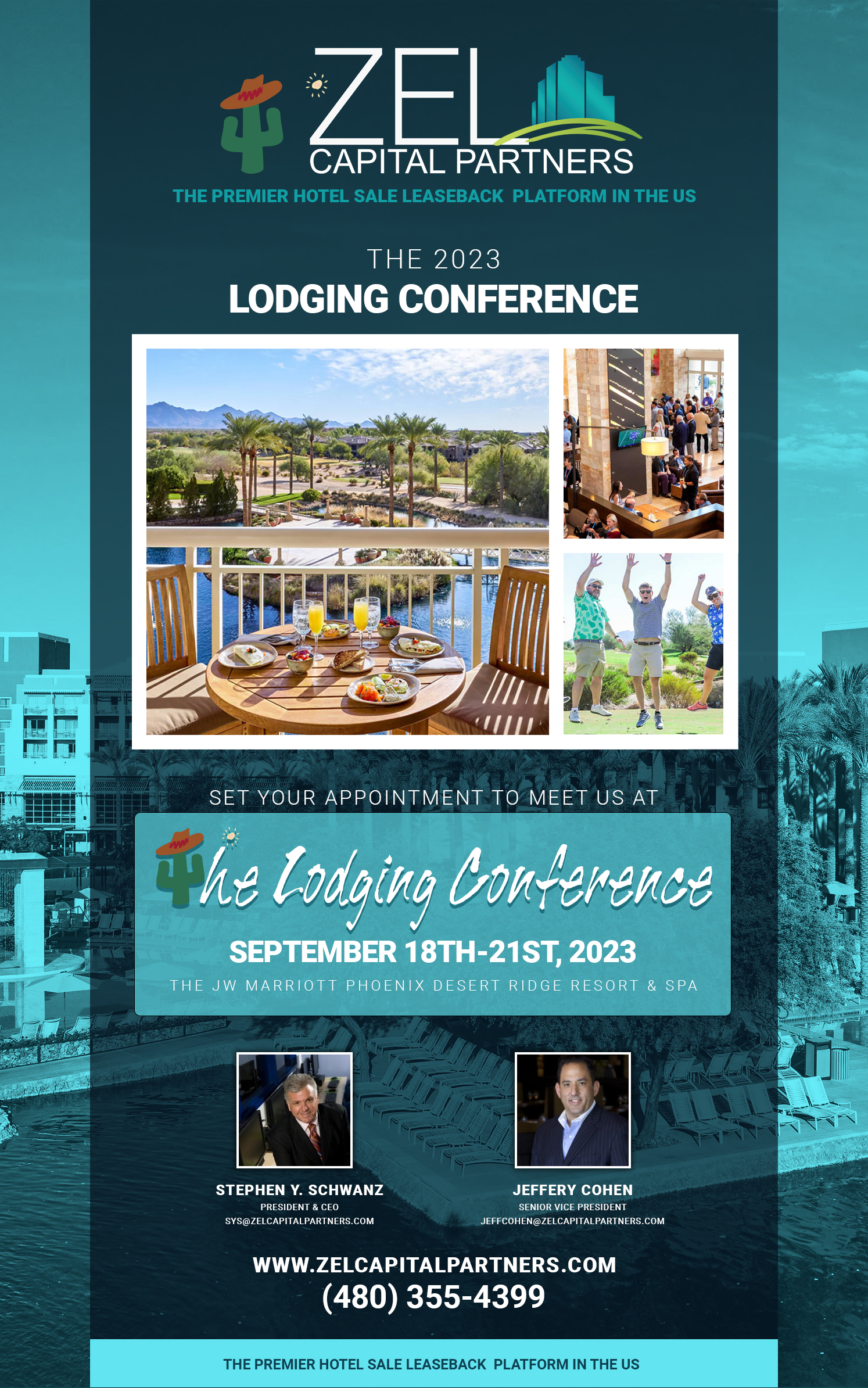 The Lodging Conference is one of the leading hotel industry events in the world. Over the past 28 years, tens of thousands of high-powered hotel owners and executives from around the globe have participated. This event brings together the hotel industry's most influential owners, operators, presidents, CEOs, investors, and dealmakers to strategize about development, finance, franchising, management, construction, design, and operations.
Book on Calendly
If you have any questions or broker referrals please contact us here.
If you are seeking new hotel acquisitions or would like to unlock stagnant equity in your current hotel real estate, use the capital from a sale leaseback to help grow your business.
We are here to speak!
jeffcohen@zelcapitalpartners.com (480) 355-4392

RESTAURANT | RETAIL | HOSPITALITY | C-STORE | MEDICAL OFFICE | AUTO